The big news today is iOS 6, the latest version of Apples mobile operating system. But what's all the hype about? Well if youre an Apple fan youll know that Apple are well known to "Bring the Noise" when it comes to updates.. But since iOS 4, in my opinion, Apple have hardly made a whisper..
iOS 5, for me, was a total rip. I've been an Android user for the past few years and one thing I've noticed recently about iOS is that it's been taking quite a handful of leaves from the Android tree.
iOS 5 introduced the AI app Siri and it was the main focus of iOS 5 and probably the only unique feature that iOS 5 had to offer. Another "new" thing to this update was the Notification Center, those of you who are familiar to Android will surely notice how similar it is to Androids notification tab, right?
Next we have Apples next "new" feature, the ability to update your iOS device without having to connect to a computer, or Over the Air updates as they're known, also something Android has had (on some devices) from the beginning. Okay, Androids OTA updates don't exactly have the best reputation when it comes to reliability, but that's not the point!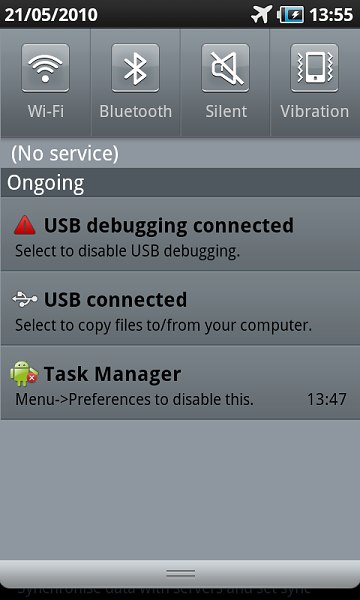 Android Notification Area
Apple Notification Center
Something that has always annoyed me about Apple products is that you always have to connect them to a computer to activate them before you can use them and this has now stopped since the iOS 5 update. Not something Android has had difficulty with as 90% of their mobiles can be used straight out of the box!
iOS also introduces iMessage, an Apple only messaging service, something that was only unique to Blackberry mobiles (BBM). Not quite an Android feature, but it's just another reason showing that Apple might be feeling the burn from other mobile phone companies.
So now onto the big news… iOS 6 the latest update to our favourite Apple devices announced at WWDC this year.
First of all iOS 6 contains a much needed update to their critically acclaimed Siri app. It's now smarter than before – apparently – and is offering more in the way of movie advice, the ability to launch apps via Siri and now it's also available on the iPad.
Another new feature is Facebook integration. (Twitter integration was introduced in iOS 5) This means you can now share links & pictures via your favourite social networks. Not exactly a ground breaking feature because with Android you can share with Facebook, Twitter, Tumblr, Evernote, Dropbox, Picasa, Email and any other service that allows sharing. Oh and you can now see what your Facebook friends have installed – like we really need to know that Joe Bloggs has installed a booby app.
MIUI DND Mode
The next big thing Apple has introduced in this update is their new Do Not Disturb features, you can stop notification sounds, notification lights and also mute a call and reply with a text message. Again, not exactly cutting edge, Android has hundereds of 3rd party apps available on the Google Play store that do exactly the same. You can also find these features in many of the custom ROMS available for Android, like MIUI.
Now for the big big news.
Apple have completely revamped their Maps app! It no longer uses Google Maps, as Apple have completely trashed that. They now have their own native Maps & Turn by Turn Navigation app. It features a fancy "Flyover" mode, showing a detailed 3D map using vector images making it "lovely and smooth". It also comes with an integrated traffic warning system.
Considering this is the most "significant" change to iOS it's quite anti climatic because Android and Google Maps have always had a Navigation app as well as Places and it also has a traffic warning layer!
I know this post seems like an Apple bashing post, but it's not, it's merely me, making a point that Apple seem to be losing their edgy, new and exclusive feel because they're now throwing out features that should have been available in the first place.
That's the thing with Apple though isn't it, they definitely do well on the fancy, showy, "I have an Apple product" feel. But I really think they're really lacking in the performance/support and customisability area.
What're your thoughts? Leave a comment below!
For those of you who made it this far down, here's a picture of my with Ninja on my shoulder!
Now don't say I never reward you for reading my posts!