I'm going to be doing it differently – due to the extreme awkwardness of doing it on a Wednesday (with a UK release date on a Friday), I will now be posting these every Friday. Just to help catch up with things, I'm gonna just finish off this weeks new releases, with today's new-comers.
Resident Evil 6 (360/PS3/PC)
Resident Evil 6 was definitely one of the bigger titles at EuroGamer. Yet another survival third person shooter by Capcom. This game has received mixed reception, with the Official Xbox Magazine giving it 8/10, but Destructoid only gave the game a shocking 3/10! With a development staff of more than 600, you would think they made a better job of it. However, the newest addition to the Resident Evil series has been quite popular with teenagers, with my Facebook going rampant with statuses of scared northerners. They must be doing something right.
Just Dance 4 (Wii/Xbox/PS3)
Just Dance 4 is just another one of those dancing games. This one features a Just Sweat mode, which allows the players to create personalised workout sessions; a Battle mode, as an example, one of them is "Beauty and a Beat" by Justin Bieber vs "Call Me Maybe" by Carly Rae Jepsen. This game, as all previous have shown, will have dozens of DLC packages, if not hundreds, of new songs. One's already out, "Part of Me" by Katy Perry. At EuroGamer, there was a massive trailer for this game, and people seemed to be having enough fun, so never know, this one might stand out…
Dragon Ball Z Kinect (360)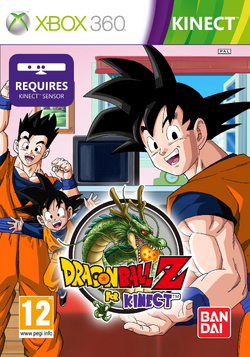 This first person fighting game is similar to the arcade game, "Dragon ball Z: V.R.V.S.". It has over 50 characters, and over 100 moves. There are even limited QR cards that came with pre-orders etc to give the player additional characters and power ups. I'm not one for Dragon Ball Z, but I can see why this game will appeal to many.
NBA 2K13 (360/PSP/PS3/PC/Wii U/Wii)
Another one of those sports games that come out every year by 2k Sports. But this one's Basketball. And I like Basketball. In this one, the My Player mode refers to the player creation and customization where you can choose the players apparel, pre game rituals, and My career takes the My Player mode as the single-player career. I've been playing NBA games on the PC since NBA Live 2005, which was amazing. I might have to pick this one up sometime.
Way of the Samurai 4 (PS3)
Every week, there seems to be a Japanese game that they've had for at least a year before us, and this week is no different.
The game is set in 1855, and the player can create their own Samurai (that's pretty cool!) You can put yourself with the pro-government soldiers, the anti-government rebels, or the British Navy who are there to negotiate peace… Of course a lot of people are gonna pick rebels! Seems much cooler. Except, every faction has their pros and cons.
It has DLC with new clothes, weapons etc. There is a bundle package called Way of the Samurai 4 Plus – might be worth getting that!
So anyway guys, seems to be a short one this week – be sure to come back next Friday!