Quite a lot of releases this week – so without further a do…
Lets do this.
Dishonored (360/PS3/PC)
This game has been long awaited by many! In this first person stealth action adventure, you are a bodyguard turned assassin, after you are framed for the murder of the Empress. You have to find out who framed you and inflict revenge. You can have special powers, one of which is called Dark Vision, which allows you to see enemies through walls! GameRankings gave this game 92.14%, so this is definitely a game in the running for Game of the Year.
Pokémon Black/White 2 (DS)
I had never even heard of this until I went to EuroGamer, with staff going around with DS's offering people to play them. Set two years after the events of the original, Black/White 2, this game features 300 Pokémon previously not available, such as Psyduck. IGN gave this game, an incredible 9.6/10, which praises the changes from the predecessor.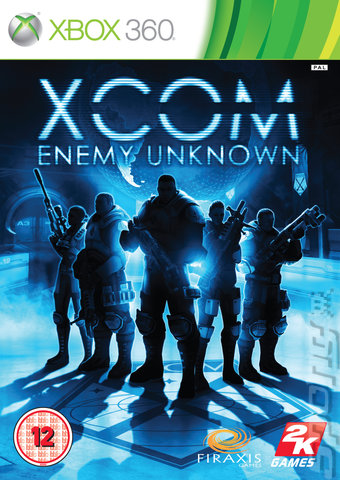 XCOM: Enemy Unknown (360/PS3/PC)
Another one of those Game of the Year contenders., with Game Informer giving it 9.5/10. This remake of the 1994 classic is set in the near future following an alien invasion of Earth. In this turn based game, you are in charge of a multinational military organisation (similar to NATO) called XCOM, and you are tasked to defend the Earth from the alien incursion.
Fable: The Journey (Kinect)
The fifth installment of the Fable franchise is exclusively for Kinect, and it is separate from the main storyline. Unlike previous games, The Journey will be developed using Unreal Engine 3. Set a whole fifty years after Fable 3, you control a Dweller named Gabriel who has been separated from his tribe. It even changes the game according to your Fable 3 save file. It's a first person game that has players use Kinect to manipulate magic in order to defeat enemies. Although a lot of people are understandably critical about the genre change, it has been praised for its visuals and how the Kinect sensor is used.
WRC 3: FIA World Rally Championship (360/PS3/PC/PSV)
 In the console rally game competition, its between WRC and DiRT. This new game has re-written how the rally racing video games should be. As it is the official rally racing game (much like FIFA is for football), it has all the trades, tracks and licensing. 83 Tracks, 50 teams and 35 cars from the official league are all included. For all the rally racers out there, there is nothing better than WRC 3.
Spy Hunter (PSV)
This is yet another remake of a classic game from 1983, originally on DOS, NES, Commodore 63 and the Atari 2600. It now has better graphics, and better controls, but many argue that it should be a PSP game, as the graphics, although improved, are still quite dismal.

Harry Potter for Kinect (Kinect)

Harry Potter for Kinect includes scenes from all 8 titles! Wow! You can use your hand in the wand motion and call out the names of the spells like they do in the films, and you can get the Kinect sensor to scan your face and make a wizard with your likeness! You have experiences like choosing your wand at Olivanders, being sorted into houses by the Sorting Hat and play minigames with or against your friends. 
Of Orcs and Men (360/PS3/PC)
This RPG game in my mind looks quite similar to the Warcraft series. You are appointed by the Orc Commander to complete a mission – to kill the Human emperor. This game runs on the Silk Engine, developed by Spiders.
Secret Files 3 (PC)
Bad graphics. The first page I went to about this game showed screenshots, and they have bad graphics. Look at the cover. Bad. It's so old-looking, it still works on Windows XP for crying out loud! XP?! I've never played Secret Files 1 or 2, and all I can really find about this game is Max is marrying Nina, but all Nina can think about is the apocalypse. In Secret Files 3, Max and Nina go on "an unforgettable adventure".
I personally think the top game this week is Dishonored – have fun with your new releases and I'll see you next week!