Some pretty big games hitting the shelves this week!
Skylanders Giants (Wii/360/PS3/3DS)
The newest addition to the Skylanders is a direct sequel to the 2011 game Skylanders: Spyro's Adventure. It features larger Skylanders known as Giants, as the title suggests. Despite not containing Spyro in the games title, he will be playable in the game. It's due to be ported to the WiiU as one of the 51 launch software titles for the console, and will be available to go online using the Nintendo Network service. This game features 40 new collectible figures, new arenas and more gameplay options in battle mode, as well as enhanced Elemental Zones, new Hero challenges and other features to encourage players.
007 Legends (360/pS3/PC)
This game was designed to commemorate the 50th anniversary of the James Bond franchise. To reflect this, the single player campaign will include one mission from each of the six actors era's, being Goldfinger, On Her Majesty's Secret Service, Moonraker, Licence to Kill and Die Another Day. Skyfall is due to be released as DLC, but it will be interesting to see if you have to pay for it or not. The one downside in my eyes is that in the game, the James Bond character looks like Daniel Craig, but is voiced by "Timothy Watson".
Dance Central 3 (Kinect)
Dance Central is back with their third Kinect installment. It has tracks such as OMG by Usher, Sexy and I Know it by LMFAO and Around the World by Daft Punk. I've seen a couple of gameplay videos, and some of the moves seem extremely challenging on the higher difficulties. Some people will struggle, some won't. Each to their own, I guess.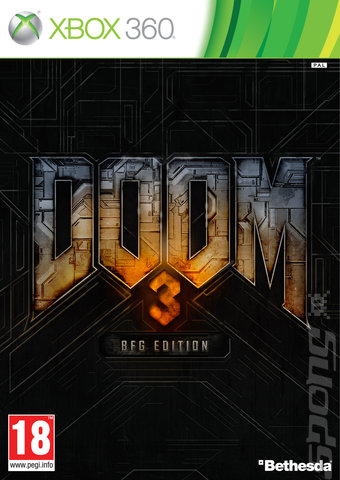 Doom 3 BFG Edition (360/PS3/PC)
This "BFG Edition" has pretty much everything in the DOOM Franchise. It includes the original Doom 3, the already released add on "Doom 3: Resurrection of Evil", the 2004-era "Doom 3" with enhanced graphics, a checkpoint save system and copies of Doom and Doom II: Hell on Earth. It features a new armour-mounted flash light  which allows players to illuminate dark corners as well as kill enemies. I've never played DOOM (disgraceful, I know), but I may have to pick this one up just to give all of the editions a try.
Chivalry: Medieval Warfare (PC)
This PC-Exclusive game has a similar gameplay method to the developers (Torn Banner Studios) Half-Life 2 mod, Age of Chivalry. It's a multiplayer action game, which is the studios first commercial title. Although the game does not have a single-player campaign, it does have a co-operative mode, and there are plans in the works for an offline mode.
Next week has the longest list of releases to date! So make sure you check it out!