My top 5 games of the year consist of a wide variety of genres. These are titles which I have adored throughout the year and will for many many months!
No. 5
Diablo 3
The first two Diablo games along with Warcraft, were some of the first PC games I have ever played and loved. So with the release of Diablo 3 this year, it didn't disappoint. Taking the mechanics from the first two games, building upon this with modern graphics and a new storyline.
Diablo 3 also featured a whole host of new classes to enjoy and added features such as a real money auction house, enabling players to sell their loot for real money.
Above all this Diablo 3 is a brilliantly fun game and has vast replayability. With several difficulty modes cranking up the amount of enemies you fight and how strong they are, taking you through beautiful zones whilst crawling through fantastical dungeons jammed full of different creatures to fight.
A fantastic and very fun game to play. If you're a fan of previous Diablo games or dungeon crawlers, pick up a copy!
No. 4
Sleeping Dogs
Previously titled True Crime: Hong Kong. Sleeping Dogs was released back in August and was a game I had my eye on for many months. Taking the role as undercover cop Wei Shen in the colourful city of Hong Kong, you're required to infiltrate the Triad groups based in the city. It is a brilliant story of love and loyalty filled with fantastic missions.
Much like GTA and Saints Row, Sleeping Dogs takes an open world approach, detailing Hong Kong in all its glory. You're practically able to explore every nook and cranny of this beautiful city.
It's also worth mentioning that Wei Shen is a martial arts master, making the combat one of the most unique and engaging I've seen in a game like this for a while. Free running also holds an integral part in the game, you'll be leaping, sprinting and performing various feats across the landscape in the bid to keep your cover.
Sleeping Dogs is a brilliant, dark and gritty title with an engaging story. Featuring various other story arcs, side missions and mini games, you'll be immersed in the beautiful city of Hong Kong for hours and hours.
No. 3
Guild Wars 2
Released in September, Guild Wars 2 was a game I had been waiting years for and it did not disappoint. For those who are not familiar with the game, GW2 is a buy to play MMORPG, you just buy the game and that is it, no monthly subscription fee.
Developed by Arenanet who created the much loved first game. The guys over at Arenanet did a brilliant job of crafting a beautiful open world full of fantastical creatures and brilliant stories to tell.
Guild Wars 2 was released to critical acclaim, and has changed the MMO landscape since with its dynamic events and huge World vs World vs World PvP systems.
Character creation and progression offers depth and diversity, with five races and eight character classes to choose from , you're spoilt for choice and difference.
I could sit here and write you an entire essay on Guild Wars 2, but it is truly an achievement in the MMORPG genre, go pick up a copy for yourself and check out what all the fuss is about. You never know what you might find!
No.  2
Final Fantasy XIII – 2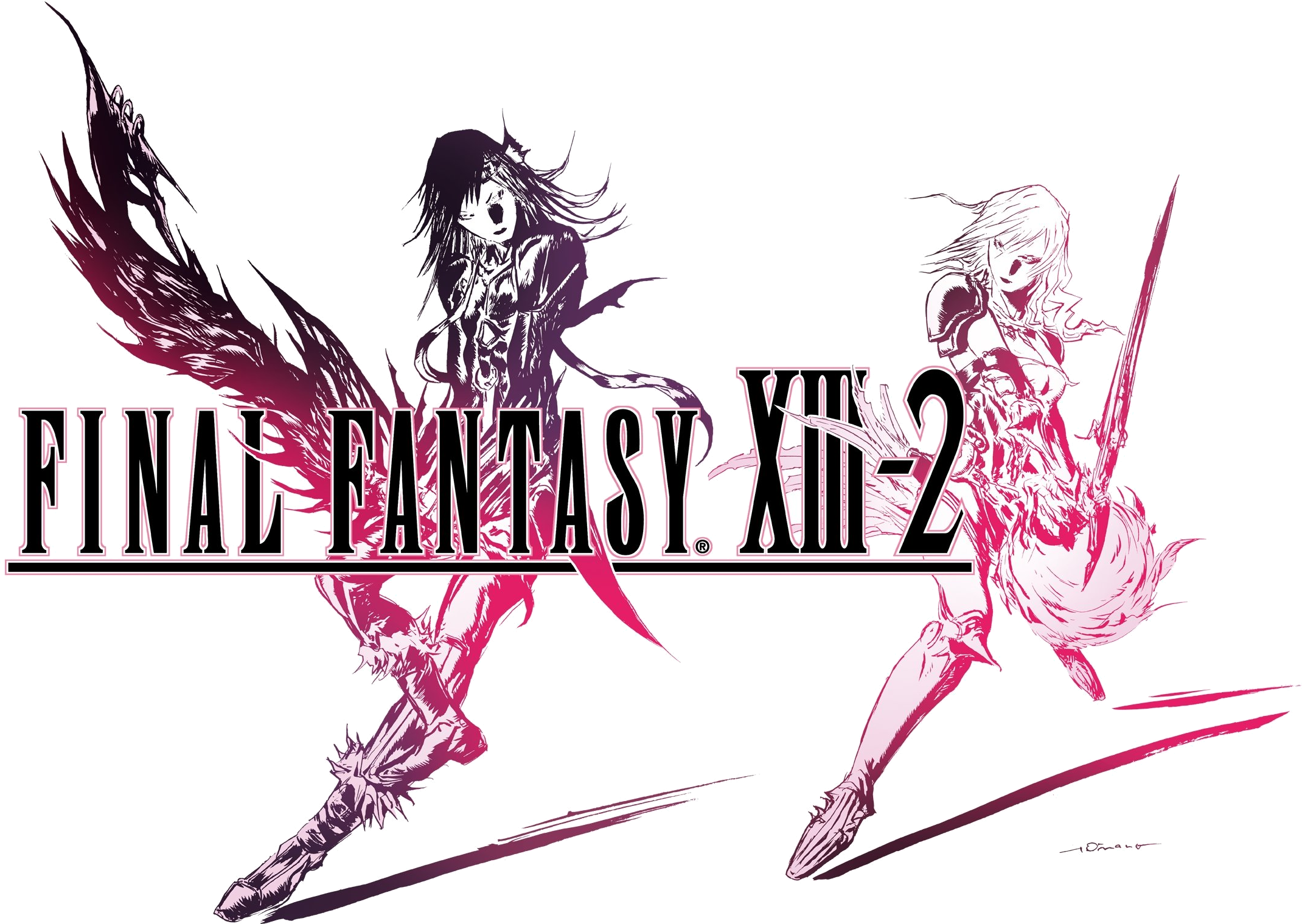 As many of us know at N3RDABL3, the Final Fantasy series is my favourite series of games, so having XIII – 2 at the top of my list is a no brainer really. Building upon the mediocre Final Fantasy XIII, the famed Square Enix, gave players the chance to engage in an open world in the Fabula Nova Crystallis universe and also allowed them to travel through time within the universe.
The story of this universe is one of the most vast and detailed in Final Fantasy history and with the release of XIII – 2, we play as the sister of previous main character Lightning, Serah on a quest to search for her sister, since her disappearance in the first game.
As in XIII, XIII – 2 uses a variation of the Active Time Battle system, instead monsters don't freely roam the map, but they randomly appear much like in previous Final Fantasy titles.
An engaging cast of characters, brilliant storyline and a beautiful setting make for a excellent and unique Final Fantasy title. Not to mention the fantastic graphics. Final Fantasy XIII – 2 really is a beautiful and emotional game.
No. 1
Dishonored
Dishonored is probably the most recent of titles on my list and is my most favourite, hence why it is number 1. Set in the steam punk city of Dunwall, you play as Corvo Attano a legendary bodyguard of the empress. Following her assassination and the kidnapping of her daughter right in front of your eyes, you find yourself framed for the murder. You are then forced to become an assassin and seek revenge on those who conspired against you, with the aid of the Loyalists.
Played from a first person perspective, Dishonored takes you on a variety of missions through various locales to assassinate key characters, in a variety of ways, with a huge emphasis on player choice. Exploring different paths, opens the game up to side missions and different approaches to each assassination, offering variety.
Along the way you'll get your hands on a wide arsenal of weapons, including crossbows and a love of mine, the tripwire razor. Magical abilities such as summoning a swarm of rats and teleporting distances add to the depth of Dishonored.
Dishonored is brutally fun and engaging, with tonnes of variety and a huge story of betrayal and revenge, you'll find yourself immersed in the city of Dunwall in no time.