That's right, Emilia Clarke, the Mother of Dragons is taking a break from Westeros to go a galaxy far far away as part of the new Han Solo movie. Right now, the Han Solo movie doesn't actually have an official title and is set for a 2018 release, so not a lot of details are flowing around. Then again if you look at the press around Episode 7, we didn't really know a whole lot about it until is premiered.
I mean, no one really saw that Disney was going to buy Star Wars and then that happened. For now the question is, what do we know about the project? The movie will follow the adventures of a young Han Solo, the cool smuggler from Star Wars who first appeared in 1977 on the rough planet of Tatooine. Depending on what version of Star Wars that you've watched, he may or may not have shot Greedo first.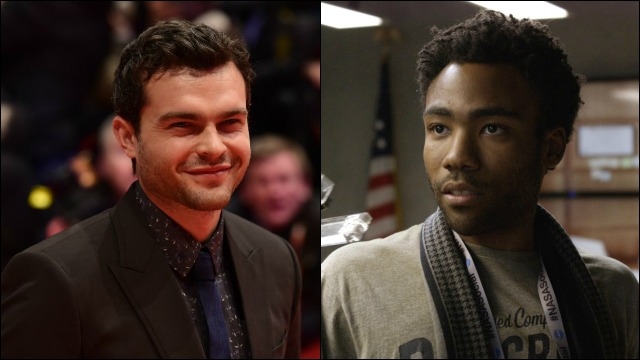 Han Solo will be played by Alden Ehrenreich. Casting a less well-known actor is borrowing from the tradition of Star Wars through the years. Alden is known for small roles in CSI, the Twilight cash in the adaptation of Young Adult Novel Beautiful Creatures and more recently, Hail, Ceaser!
Alongside him, he'll be joined by Community and Atlanta star, as well as renowned rapper, Donald Glover. He'll be playing Lando Calrissian, the former head honcho of Cloud City. Of course, most people will know Emilia Clarke for her role in Game of Thrones, as well as the new Terminator movie and it's sadly inevitable sequels.
There isn't any news of who she'll play yet, but at this stage, I can lazily speculate that it maybe Princess Leia? She sometimes has brown hair like her? and she also has some experience playing a princess who's known for getting her own way?
I somehow doubt she'll be playing Expanded Universe player, Mara-Jade.