After the spectacular event that was Royal Flush, it's time for a stellar weekend for Smash for Wii U, some showcases of regional talent down in Arizona and over in Indianapolis; and the return of the Rivals Championship Series.
This is Smash Tour.
What: 2GGC: Greninja Saga ~ Wii U Singles, Wii U Doubles
Where: Esports Arena, Santa Ana, California
When: Saturday, May 20
Who: Zero, Ally, Nairo, VoiD, ANTi
Why: The next installment of the 2GG Championship Series; in addition to continued attendance from the best in Smash for Wii U, Greninja Saga will be prominently featuring some of the best players to bring dat boi to the stage, such as iStudying. 2GG has always had fantastic showmanship, and have truly pushed Smash for Wii U experiences to the next level, and Greninja Saga looks to keep that trend going.
Stream: twitch.tv/2ggaming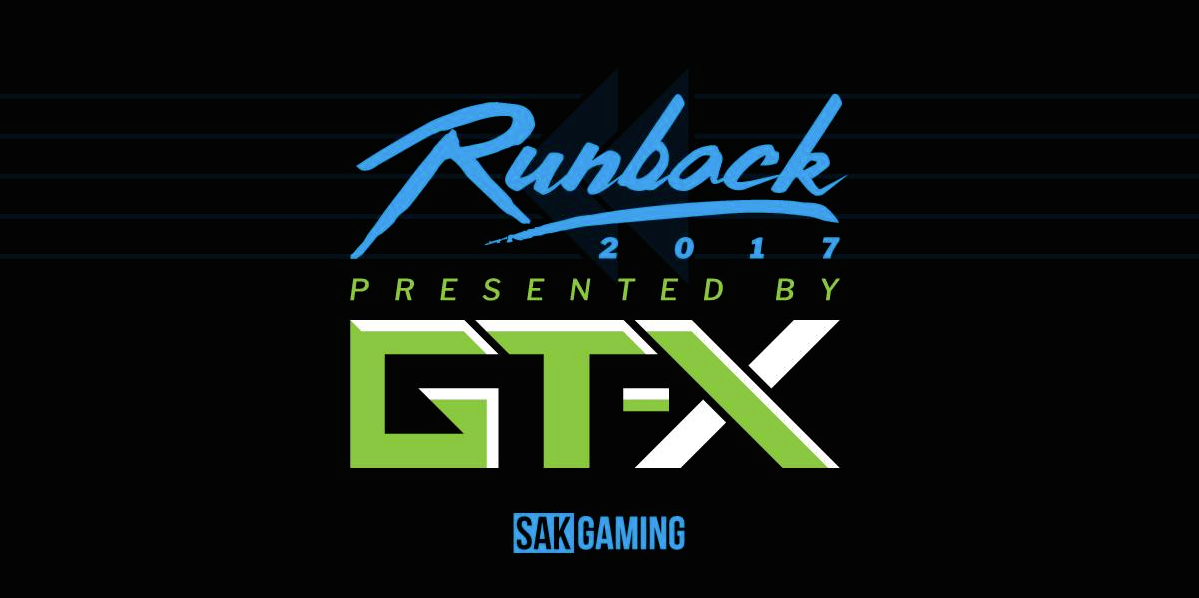 What: Runback 2017 ~ Melee Singles and Doubles, PM Singles and Doubles
Where: The Mesa Convention Center, Mesa, Arizona
When: Saturday and Sunday, May 20-21
Who: SFAT, Axe, Shroomed, Duck, Bladewise, Syrox
Why: A large-scale, two-day event in Arizona with round robin pools, amateur brackets, additonal prizes, and more. Runback looks to be one of the best regionals in Arizona to date with a surprisingly high amount of high level talent in attendance as well.
Stream: twitch.tv/sakgamingtv
What: Road to Shine: Rivals ~ Rivals Singles
Where: Online
When: Saturday, May 20
Who: FullStream, ProDoubleSushi, Pixel, Ceztellz
Why: The inagural event of Rivals of Aether Season 2 also kickstarts the Road to Shine event for Rivals of Aether this summer. The first two Monthly events in Rivals Season 2 will result in a special Top 16 player bracket in June, with the winner being flown out to compete at Shine this summer! With Rivals Season 1 culminating at Genesis 4 this past year, the competition is building up once again, and people are only getting better. If you've never looked into this scene too much, now might be the time to.
Stream: twitch.tv/rivalsofaether

What: OUTFOXX'D AGAIN ~ Wii U Singles and Doubles, Melee Single and Doubles, 64 Singles and Doubles, Street Fighter V Singles
Where: Battle Battle Games, Indianapolis, Indiana
When: Saturday, May 20
Who: Dizzkidboogie, 4%, Darkshad, JJROCKETS
Why: With a full lineup of Wii U, Melee, 64 and even Street Fighter V, OUTFOXX'D AGAIN is a large sized regional in Indiana featuring a several hundred dollar prize pot as well. With several out of region names in attendance, the spotlight is on to see how the local talent stacks up.
Stream: twitch.tv/pushblockgaming
Things are still cooling off after Royal Flush, but with Runback and OUTFOXX'D there is not a shortage for decent Smash, as well as the exciting launch of the second season of Rivals of Aether.