It's a new Spider-man so of course, we get a new costume. Though what can Tom Hollands Spider-man costume do? Can it do more than a spider can?
It was implied at the end of one of the Spider-man Homecoming trailers that Spider-man's new Stark Industries built suit might have a few pleasant hidden extras. As usual, the old Parker luck is in play and despite having something awesome in his life, Peter just can't have it. In this case, the suit is limited and these cool hidden abilities aren't available to him yet. Maybe we'll see them in the finale of Homecoming?
Though since I like think that I'm a Spider-fan. I think I can make some educated guesses on what may be installed in this high spider-suit. Which might be the must high-tech suit we've seen so far on screen for Spider-man.
So referring back to the source material back before the original Civil War story event, Peter had just joined The Avengers and was being mentored by Tony Stark. After one his faithful cloth costumes it damaged beyond repair Tony steps in and offers him a high-tech replacement. Which looked like this: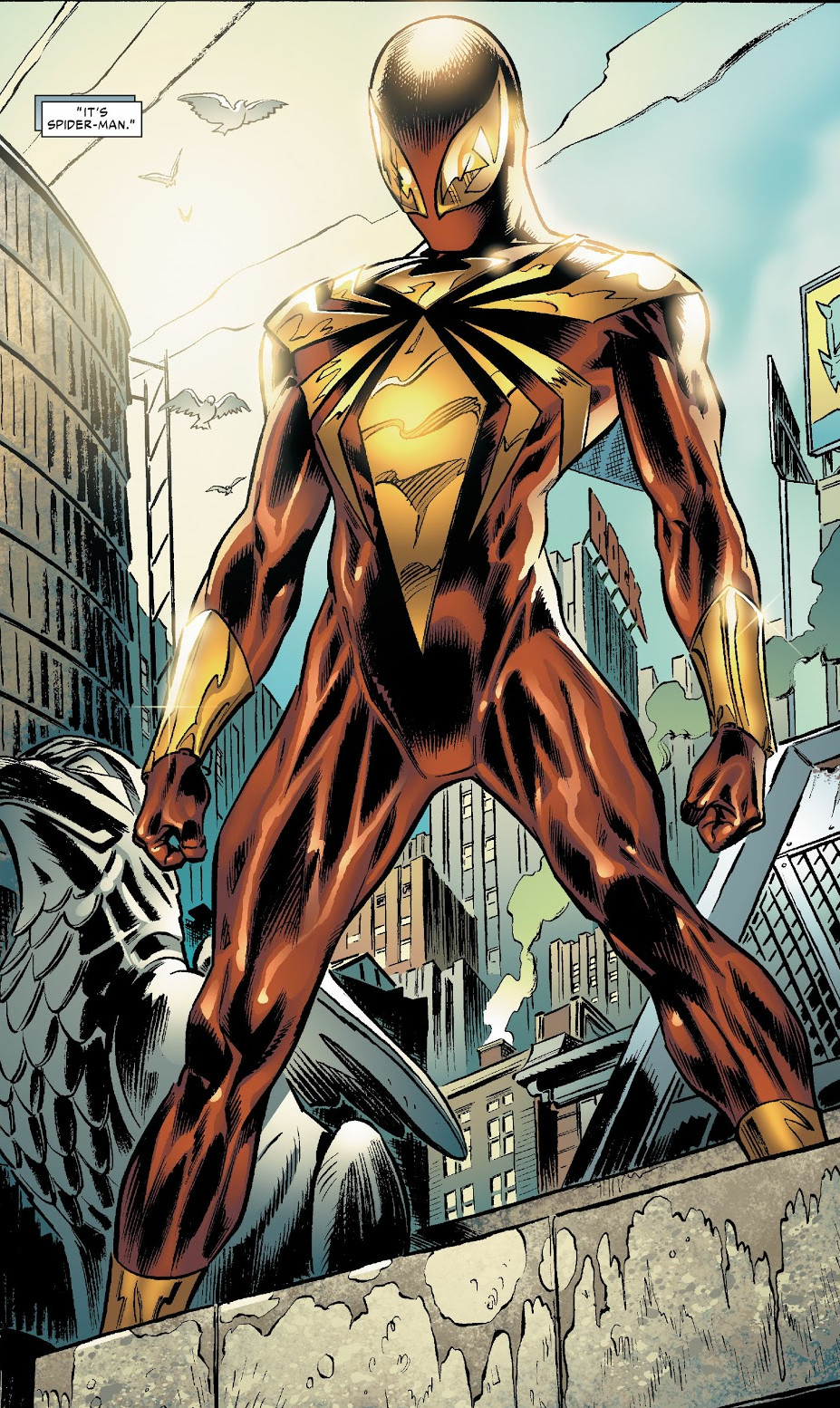 Folks that watched the now defunct Ultimate Spider-man will recognise this design from a couple of episodes, personally it's not my favourite armoured design, the silver one is more of my tastes.
This hi-tech suit offered protection against bullets, advanced communication systems, along with the ability to glide. These were the basic attributes. Along with this, Spider-man could use four mechanical arms that were similar to the ones Doctor Octopus uses.
Of course, since it's Tony Stark, Peter is treated to an upgrade. Another added ability is that the suit can change its appearance. From his classic red and blues to his sleek black suit, Spidey could choose whichever design he fancied.
Is it likely that some of the features will make it into the movie? I think it is and maybe a few other gadgets that Iron Man himself may have in his armour.
Though I don't think it's likely that we'll see the Spider-mobile turning up anytime soon.