Circle is looking to take on the likes of PayPal with a brand new social payment app which blends money exchanges with a chat interface. Oh, and you can request and send cash back by bombarding your friends with GIFs.
While PayPal is becoming a pretty convenient way to pay friends, when exchanging money across currencies, things can get pretty pricey when fees are taken into account. Fortunately, Circle is here to change all of that by offering a much more familiar user interface that lets users request and pay back money quickly, easily, and with GIFs.
What's more, paying friends across the pond is simpl, easy, and fee-free. If you need to send someone in the states a couple of dollars, you can, and it won't cost you a penny. Plus, there are no limits on how much you can send or receive.
Of course, when money is at stake, sending a GIF might be handy, but it's not exactly secure. Fortunately Circle uses industry-leading security like touch ID, two-factor authentication and FCA authorisation.
Now, with Circle, lending friends money shouldn't be too much of a hassle, and if they are slow to pay you back, apparently this GIF has become the most successful for getting your cash back: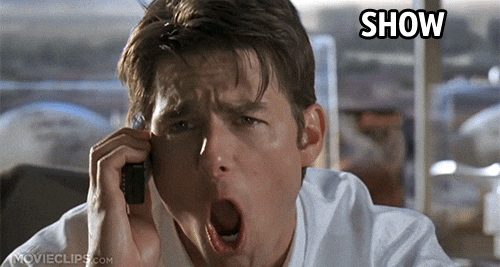 Circle is completely free to download on both iOS and Android and is cross-platform compatible. Signing up is pretty quick and easy too as you can simply link your Facebook account, I mean, who don't have a Facebook account nowadays?
Find our more by heading to the Circle website.